ÏÎÐÒÀÒÈÂÍÛÉ ÈÇÌÅÐÈÒÅËÜ ÃËÞÊÎÇÛ Â ÊÐÎÂÈ

GLUCOSE PORTABLE ANALYZER 3X
Field of application
People with the disease of diabetes requires a systematic check on blood sugar. The analysis is based on a drop of blood obtained by invasive methods. Today, the world industry of medical equipment has not created a wearable device that allows a 100% accuracy to determine the level of sugar in the blood of the patient by non-invasive method.
THE COMPANY «TSARGIFT» PRESENTS OWN DEVELOPMENT THAT HAS NO ANALOGUES IN THE WORLD
Glucose Portable Analyzer 3õ (GPA 3õ) – is not just a unique innovative device for non-invasive quantitative measurement of glucose in the blood. This high-tech system allows you to do the followings:
• perform remote monitoring of blood glucose with preservation of history;
• assess the overall health condition based on the main indicators of vital activity;
• timely notify the physician in case of worsening of the patient's health.
Description of the device system GPA 3x
The complex GPA 3x consists of the following components:
• Special bracelet with software and touch screen to display the measured indicators
• The ear clip with sensor of translucency
• Dispatching Software
To ensure the functioning of the system, we use a set of standard sensors and our company's own innovative means and methods of monitoring: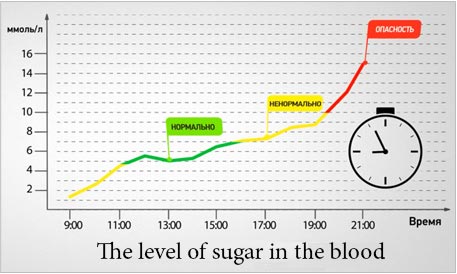 • Pulse sensor
• Electrical conductivity sensor
• Body temperature sensor
• Laser-optical sensor of blood pressure (the development of "Tsargift")
• Laser-ultrasonic sensor
• Light permeability sensor
Internal bracelet device includes a set of sensors:
• laser-optical sensor;
• thermometer;
• pulse oximeter;
• laser-ultrasonic sensor;
• bioimpedance;
• body electrical conductivity sensor.
Principle of operation
The system GPA 3x is using three methods for measuring blood sugar:
• Assessment technology of the level of glucose according to the electrical properties of blood (accuracy of 87 - 91%);
• ultrasonic technology (precision of 80 - 92%);
• infrared spectroscopy (85 - 97%).
The mathematical correlation of the measurement of these techniques in combination allows us to obtain a sufficient accuracy (85%) for monitoring the dynamics of the patient's condition, the safety of its life and health in real time.
Technologies used
Built-in software:
• Ñ/C++
• Assembler
Server software:
• PHP / Zend Framework
• HTML / CSS
• MySQL
Functions of GPA 3x system:
• Non-invasive, at specified intervals measures the amount of glucose in the blood
• Produce an overall assessment of the level of health of the patient on the following parameters:

- Blood pressure;
- The balance of water, protein and fat metabolism;
- The frequency, rhythm, heart rate variability;
- Vegetative and neurohumoral balance;
- A body temperature;
- Saturation.
• Notify the patient regarding the indicators' deviation from the norm and make recommendations on the need to undergo laboratory testing of blood
• Make recommendations on the admission of the patient to drugs
• Keep a history of the dynamics of changes in the readings of blood sugar
• Transfer the data to the control center in real time
• Provide doctor's online access to the statistical information on the health status of the patient in order to monitor the dynamics of the level of sugar in his blood
• Provide integration with social networks
INNOVATIVE PROJECTS FROM

"TSAR GIFT"